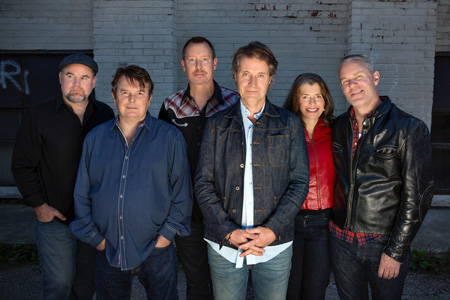 Happy new Year to all!
2018 is starting off with a bunch of local shows in Southern Ontario, then I will be hitting the road for a coast-to-coast tour with The Jim Cuddy Band. Barney Bentall is opening for us and I am hoping he'll ask me to join him on some tunes from his brilliant new CD "The Drifter and the Preacher". Jim's sons, Devin Cuddy and Sam Polley will also be sharing the stage with the JCB. Check the Dates page for details.
Anne will also be joining frequent collborators the Reid Jamieson Band on thier Ontario mini-tour this January, with Sunday matinees in Toronto and Guelph and more.
Anne Lindsay
Music takes me far and wide, from north of the Arctic Circle to the Cape of Good Hope, through India, Europe, Central America and back and forth across Canada, this amazingly big, beautiful country of ours. My violin is always there with me. We play, dance and sing together through grief, loss, laughter, joy and wonder. Along the way these tunes were born - thirteen pieces to be played by one player. SOLOWORKS is the offspring of my journeys, self discovery and the comfort found in being alone, that being solo works.